WHO WE ARE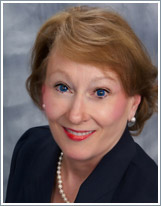 Kathleen Furey Martin, JD, MHA


Major Areas of Expertise:
Legal issues surrounding healthcare delivery systems, dispute resolution and malpractice risk assessment
Development of rural healthcare delivery programs
Financial administration, managed care and quality-of-care issues
Capital construction programs
Summary of Career Accomplishments:
Kathleen Martin became a partner with Martin, Blanck & Associates in 2000. Prior to joining the firm, she served as a Health Service Officer with the US Public Health Service (PHS). She specialized in development of rural healthcare delivery programs, financial administration, managed care and quality-of-care issues, and in capital construction programs. Within the PHS, Ms. Martin served with the National Institutes of Health, Health Services and Resources Administration, Office of the Assistant Secretary for Health, Bureau of Prisons detail and the Indian Health Service. She retired as a Captain in January of 2000.
Following retirement from active duty, Ms. Martin obtained a Juris Doctor and currently concentrates on legal issues facing healthcare systems, focusing on reimbursement and malpractice risk assessment and surrounding issues.
Additional Qualifications:
Ms. Martin is the author and co-author of several professional publications and currently serves on the American Bar Association Sections on Health Law and Dispute Resolution.
She received a Bachelor of Science from Virginia Tech, Blacksburg, Virginia, a Master of Health Care Administration from The George Washington University, Washington, DC, and a Juris Doctor from William Howard Taft University, Santa Ana, California.
Martin, Blanck & Associates:
Martin, Blanck & Associates is a healthcare consulting firm based in Alexandria, Virginia. Martin Blanck provides critical assistance to private sector clients focused on federal healthcare delivery systems and services and public health programs. The firm has more than two dozen senior executive partners with expertise in healthcare policy, program development, executive management, strategic planning, informatics, medical countermeasures research and development addressing chemical, biological and radiological threats, public health strategies, and emerging infectious diseases.