WHO WE ARE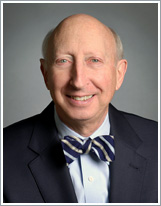 Daniel L. Cohen, MD, FRCPCH (United Kingdom), FAAP



Major Areas of Expertise:
Clinical quality assessment, performance improvement and medical resource utilization
Patient safety and risk management
Population health and medical management strategies, disease and case management
Healthcare technology assessments and research
Health plan benefits development and comparative effectiveness research
Healthcare reform, medical education and medical ethics
Summary of Career Accomplishments:
Daniel Cohen became a Senior Partner with Martin, Blanck & Associates in 2008. He formerly served as Chief Medical Officer and Executive Medical Director of the Department of Defense (DoD) TRICARE Program, which provides healthcare services to more than 9.4 million beneficiaries worldwide, with a budget now exceeding $40 billion. Dr. Cohen was responsible for senior oversight of clinical quality in military hospitals and clinics and the TRICARE purchased care sector. As Director, Office of the Chief Medical Officer, he provided senior supervision for the DoD Patient Safety Program, Population Health and Medical Management Program, as well as oversight of the TRICARE and Military Health System clinical quality programs. He also served as Dean for Student Development at the Uniformed Services University of the Health Sciences in Bethesda, Maryland.
During a distinguished military career spanning nearly 30 years, Dr. Cohen served in numerous clinical, academic, administrative and military operational assignments, including that of senior US military medical commander during the Kurdistan Refugee Emergency after the first Gulf War. Dr. Cohen trained in pediatrics and hematology/oncology at the Boston Medical Center, Boston University School of Medicine; the Boston Children's Hospital and the Dana Farber Cancer Institute, Harvard Medical School. In addition to these clinical areas, his expertise spans public health, emergency medical planning, aviation and military operational medicine, humanitarian relief and executive medical administration.
Additional Qualifications:
Dr. Cohen serves as adjunct faculty in the Department of Pediatrics at the Uniformed Services University of the Health Sciences in Bethesda, Maryland and in the Department of Cell Biology and Molecular Genetics at the University of Maryland, College Park. He is a Senior Fellow of the Royal College of Paediatrics and Child Health of the United Kingdom, a Fellow of the American Academy of Pediatrics and a Member of the Academy of Medicine of Washington, DC. He previously held appointments at Harvard Medical School, Eastern Virginia Medical School and Cambridge University School of Clinical Medicine in the United Kingdom.
Dr. Cohen received a Bachelor of Science and a Doctor of Medicine from the University of Maryland.
Martin, Blanck & Associates:
Martin, Blanck & Associates is a healthcare consulting firm based in Alexandria, Virginia. Martin Blanck provides critical assistance to private sector clients focused on federal healthcare delivery systems and services and public health programs. The firm has more than two dozen senior executive partners with expertise in healthcare policy, program development, executive management, strategic planning, informatics, medical countermeasures research and development addressing chemical, biological and radiological threats, public health strategies, and emerging infectious diseases.