WHO WE ARE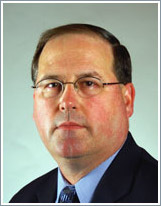 Edward M. Eitzen, Jr., MD, MPH


Major Areas of Expertise:
Biodefense, including bioterrorism preparedness and policy issues
Public health strategies in response to emerging infectious disease threats
Medical and public health response to disasters
Emergency medicine, pediatric emergency medicine and preventive medicine
Tropical medicine and travelers' health issues
Summary of Career Accomplishments:
Edward Eitzen became a Senior Partner with Martin, Blanck & Associates in February 2004. Dr. Eitzen is one of the foremost international experts in biodefense and public health responses to natural and man-made disasters, including devising military and civilian biological defense strategies. His clients have included the leading government agencies responsible for defense against biological threats for military and civilian populations, and agencies focused on reducing the threats from existing stockpiles in the former Soviet Union. His clients also include universities, non-profit agencies and private sector firms with technological or subject matter expertise in biological and infectious disease prevention, detection, countermeasures and therapeutics.
Before retiring from the US Army in February 2004, Dr. Eitzen served as Deputy Director of the Office of Research and Development Coordination, Office of Public Health Emergency Preparedness, Department of Health and Human Services (DHHS) from 2002 to 2004. From 2000 through 2002, he commanded the US Army Medical Research Institute of Infectious Diseases (USAMRIID), Fort Detrick, Maryland, where he led the Department of Defense (DoD) laboratory response to the national anthrax mail attacks in fall 2001. From 1991 to 2000, he was Chief of the Operational Medicine Division at USAMRIID, leading the lab's clinical and educational outreach efforts. In 1990-1991, Dr. Eitzen served in Operation Desert Storm as the Deputy Commander for Clinical Services and Surgeon of the 62nd Medical Group, 18th Airborne Corps.

Additional Qualifications:
Dr. Eitzen has served on multiple national civilian committees, working groups and task forces for the American Academy of Pediatrics and the American College of Emergency Physicians. He has appeared as a speaker and consultant at numerous medical, professional and government conferences, and has published extensively on the medical effects of biological agents and the medical management of biological casualties. He holds a dual academic appointment as Adjunct Associate Clinical Professor of Pediatrics and Emergency Medicine at the Uniformed Services University of Health Sciences.

Dr. Eitzen received a Bachelor of Science cum laude from Auburn University, Auburn, Alabama, and a Doctor of Medicine with honors from the University of Alabama School of Medicine in Birmingham. He completed residency training in pediatrics at Fitzsimons Army Medical Center and in public health and preventive medicine at Madigan Army Medical Center. He received a Master in Public Health from the University of Washington.
Martin, Blanck & Associates:
Martin, Blanck & Associates is a healthcare consulting firm based in Alexandria, Virginia. Martin Blanck provides critical assistance to private sector clients focused on federal healthcare delivery systems and services and public health programs. The firm has more than two dozen senior executive partners with expertise in healthcare policy, program development, executive management, strategic planning, informatics, medical countermeasures research and development addressing chemical, biological and radiological threats, public health strategies, and emerging infectious diseases.